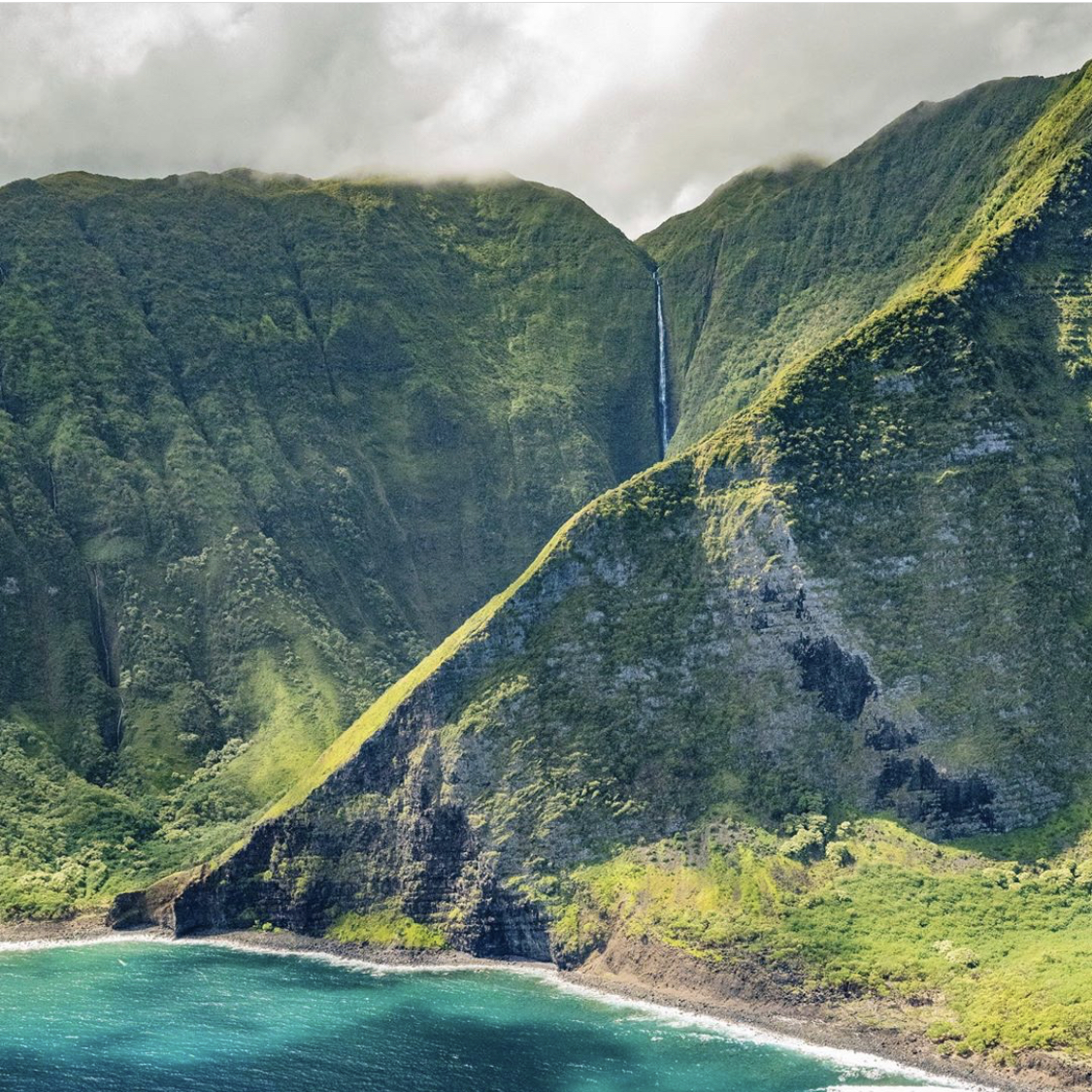 Nā Puʻuwai is a 501(c)(3) non-profit and one of five Native Hawaiian Health Care Systems developed to improve Native Hawaiian health equity and disparities. 
Nā Puʻuwai is primarily federally funded through the Native Hawaiian Health Care Improvement Act. 
Nā Puʻuwai serves the islands of Molokaʻi and Lānaʻi which also includes Kalaupapa. 
Following the Molokaʻi Heart Study, Nā Puʻuwai applied for and received federal recognition in 1986 as a 501(c)(3) non-profit entity dedicated to researching chronic diseases affecting Native Hawaiians and improving their health. The Board of Directors included representatives from four districts of topside Molokaʻi, one from Kalaupapa, and one from Lānaʻi. 
When the opportunity arose to expand Nā Puʻuwai to provide a suite of culturally relevant health services, the communities of Molokaʻi and Lānaʻi approved. 
Nā Puʻuwai was initially formed in 1984 as the advisory board for the Molokaʻi Heart Study. Incorporated in 1985, Nā Puʻuwai has operated as a private, non-profit organization since 1991. 
Nā Puʻuwai took on the kuleana for planning a Native Hawaiian Health Care System for the islands of Molokaʻi and Lānaʻi under the federal Native Hawaiian Health Care Act of 1988, which was later reauthorized as the Native Hawaiian Health Care Improvement Act in 1992 and again in 2010.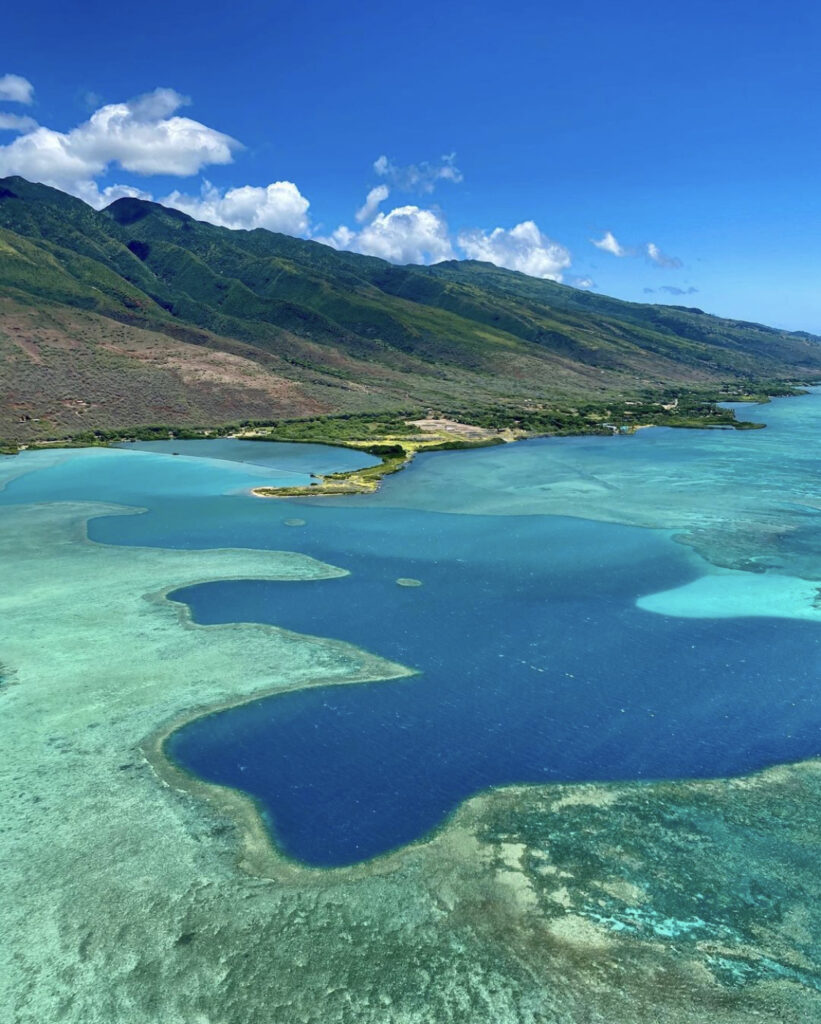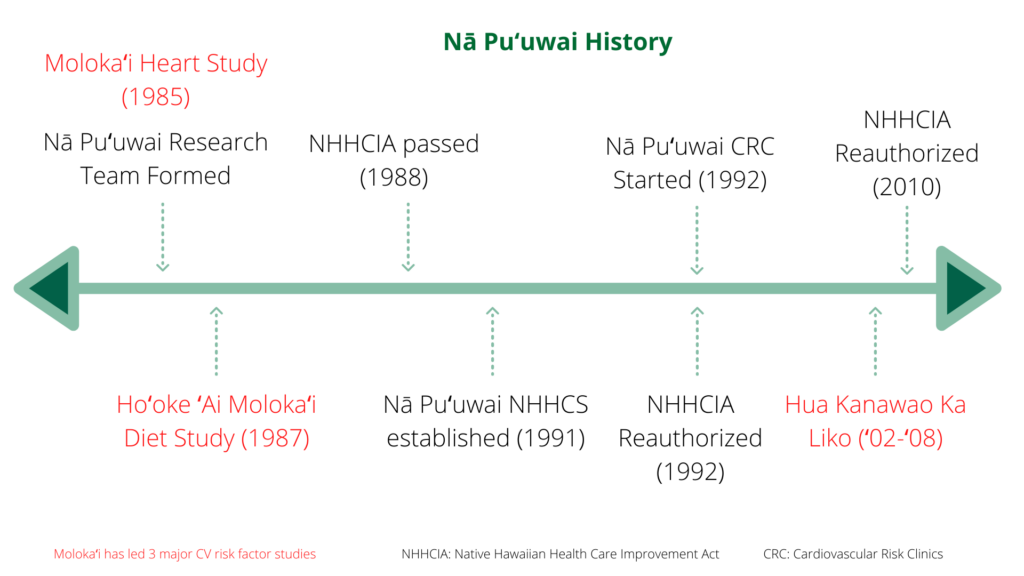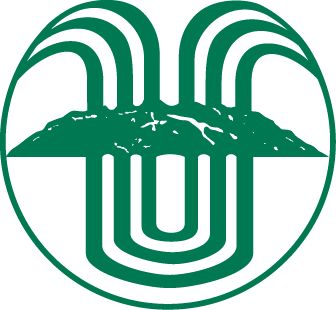 Nā Puʻuwai is literally translated into the hearts.  Many hearts is symbolic of the heart our staff has to serve our patients, the heart of the ʻohana (families) within the communities we serve, the heart of the ʻāina (land) that we care for and l0ve, the physical, emotional and spiritual heart, and our commitment to heart health (Native Hawaiians have high heart disease health disparities).
Our logo is symbolic of the heart (puʻuwai) and its role in circulating the blood and love to create the wellsprings of life. 
Our Vision (Ke Kuhi Hopena)
The vision of Nā Puʻuwai is to reclaim Native Hawaiian health. Culturally, Native Hawaiians view health through the lens of Mauli Ola (wholeness, optimal wellbeing) which is  inclusive of the physical, spiritual, emotional, and mental domains of health. 
As a Native Hawaiian Community Health Center, we are committed to delivering an innovative approach to healthcare that focuses on providing integrative treatment options, culturally tailored health education programs and empowering community resources. 
We also acknowledge the essential qualities needed for Native Hawaiians to cultivate, sustain and restore Mauli Ola: 
Access to healthy environments (ʻĀina) and social, educational, cultural and financial resources
Supportive relationships (Pilina)
Cultural self-identity (ʻŌiwi)
We do this work as a committed interprofessional team, within the unique communities that we have the privilege of serving, grounded in Hawaiian culture.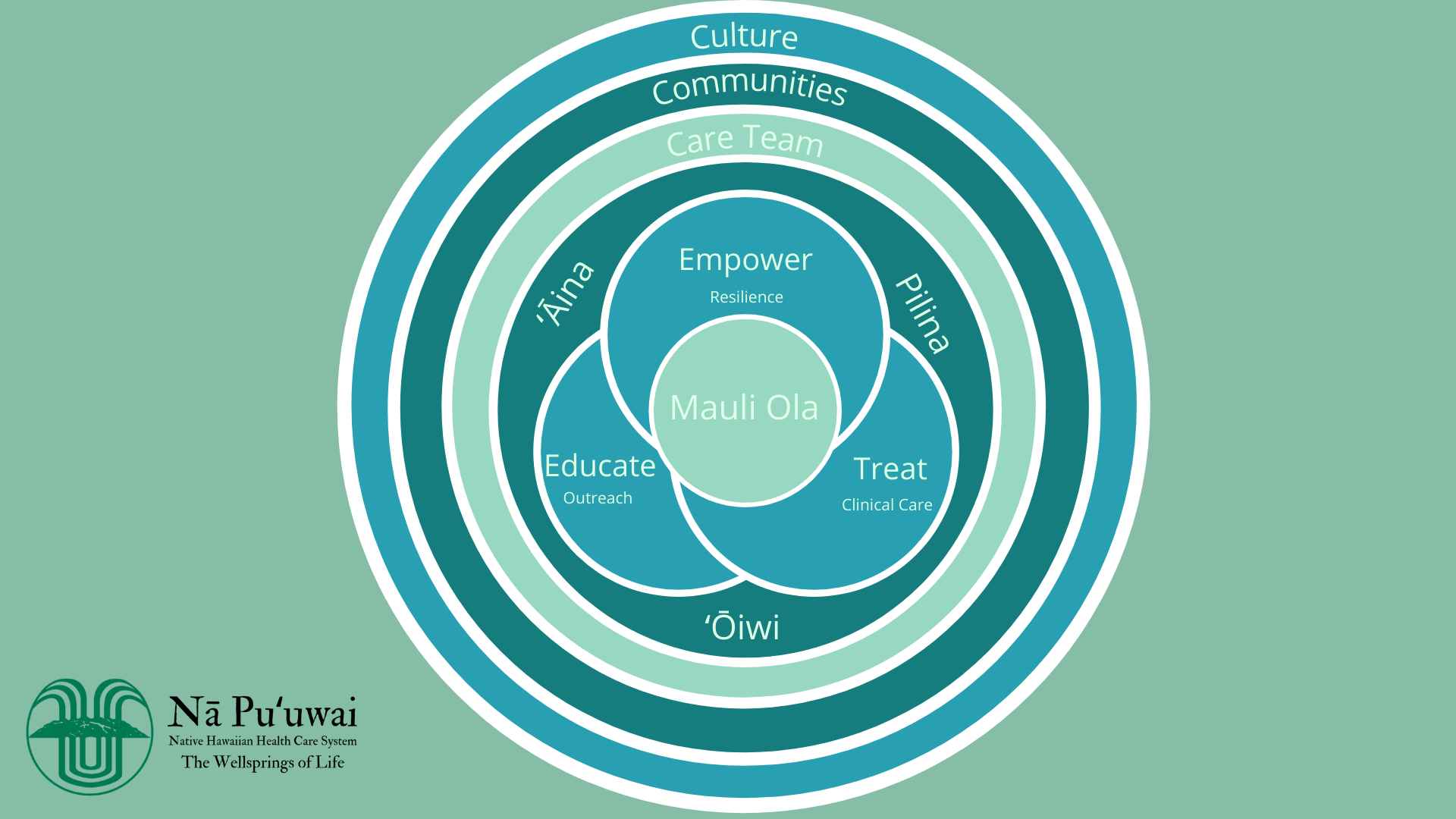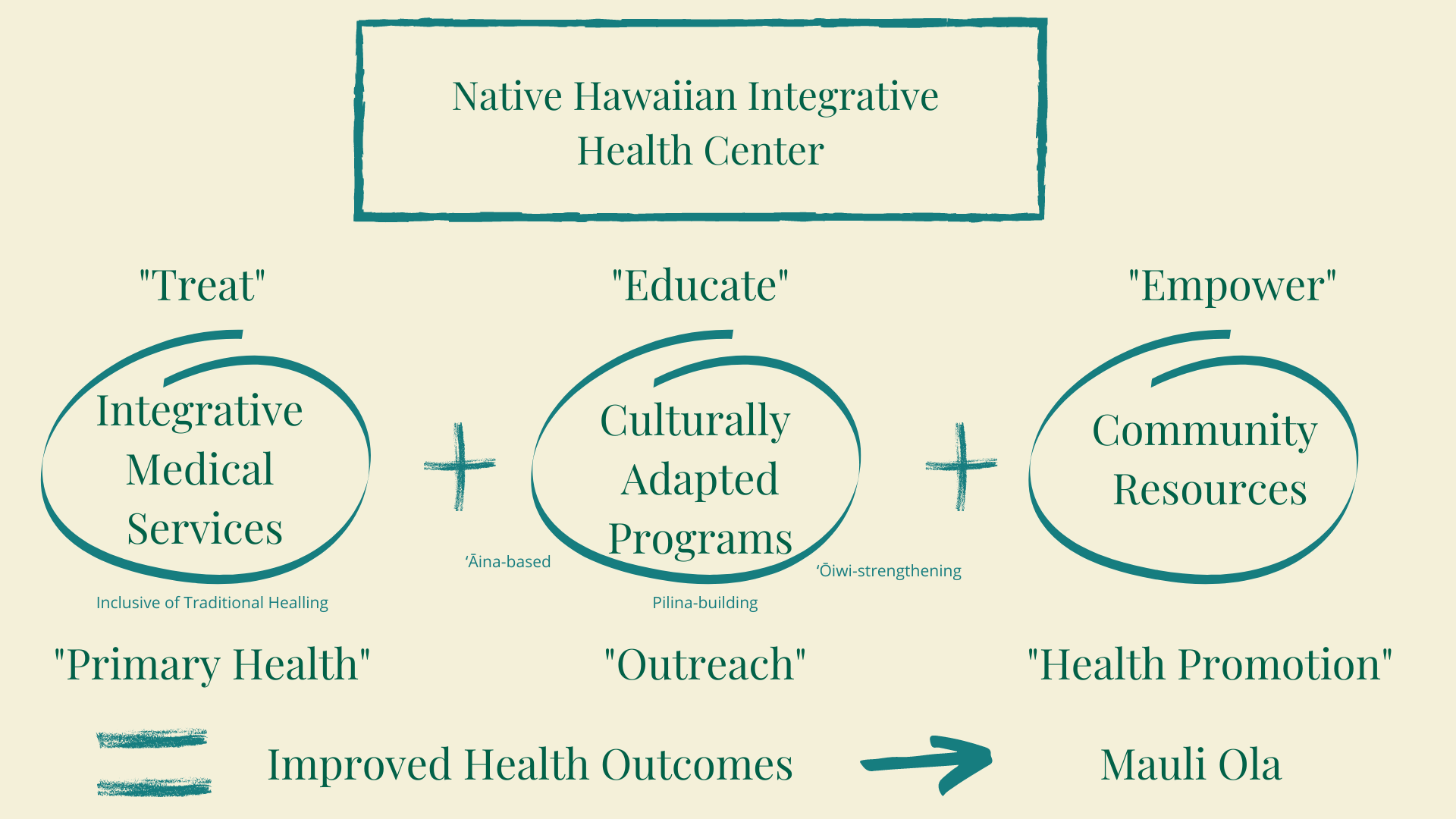 Our Approach (Ka Huakaʻi)
Nā Puʻuwai is committed to serving Native Hawaiians and communities. Building upon the work of those who come before us, in alignment with our vision, the service model of our Native Hawaiian Integrative Health Center is to deliver:
Culturally responsive integrative medical services (Comprehensive Treatment via Primary Health)
Culturally tailored health education programs (Outreach and Health Education)
Empowering community resources (Empowerment and Health Promotion) 
Nā Pu'uwai strives to empower its communities with advancing Mauli Ola, through the delivery and teaching of integrative, comprehensive primary health services and programs that are grounded in Native Hawaiian culture, practices, tradition, and language built upon the foundation of Ho'ohui (integration), Ho'omana (empowerment), and 'A 'ohe pau ka 'ike I ka halau ho'okahi (not all knowledge is learned in one school).