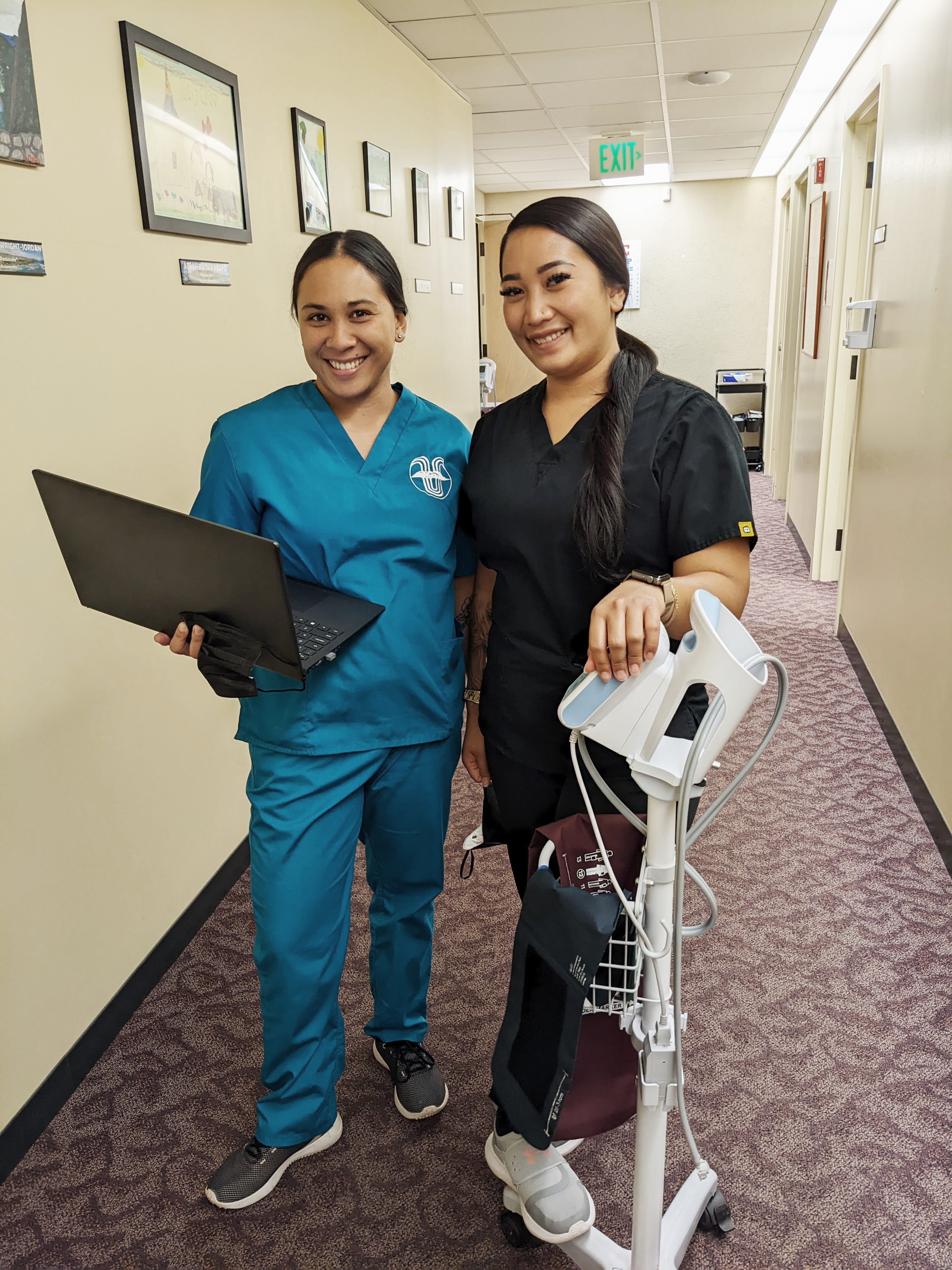 Hana Ola is a workforce development center, and an Alu Like authorized internship site, whose mission is to actively address social and cultural disparities by providing highly skilled, culturally responsive training and professional development for the Molokai and Lānaʻi workforce, while creating economic growth opportunities for generations to come. Hana Ola's primary objectives are to:
Maximize training and professional development for existing N

ā Pu'uwai employees that promotes a culture of learning and knowledge advancement consistent with

Nā Pu'uwai's philosophy of

ʻ

A

ʻ

ohe pau ka

ʻ

ike i ka halau ho

ʻ

okahi (not all knowledge is learned in one school)
Home-grow practitioners in shortage categories by providing onsite training for residents of Molokai and Lāna

ʻi communities in the rich and rewarding healthcare field

Increase health literacy by producing highly trained healthcare professionals within our communities to m

ā

lama our keiki, k

ū

puna, and each other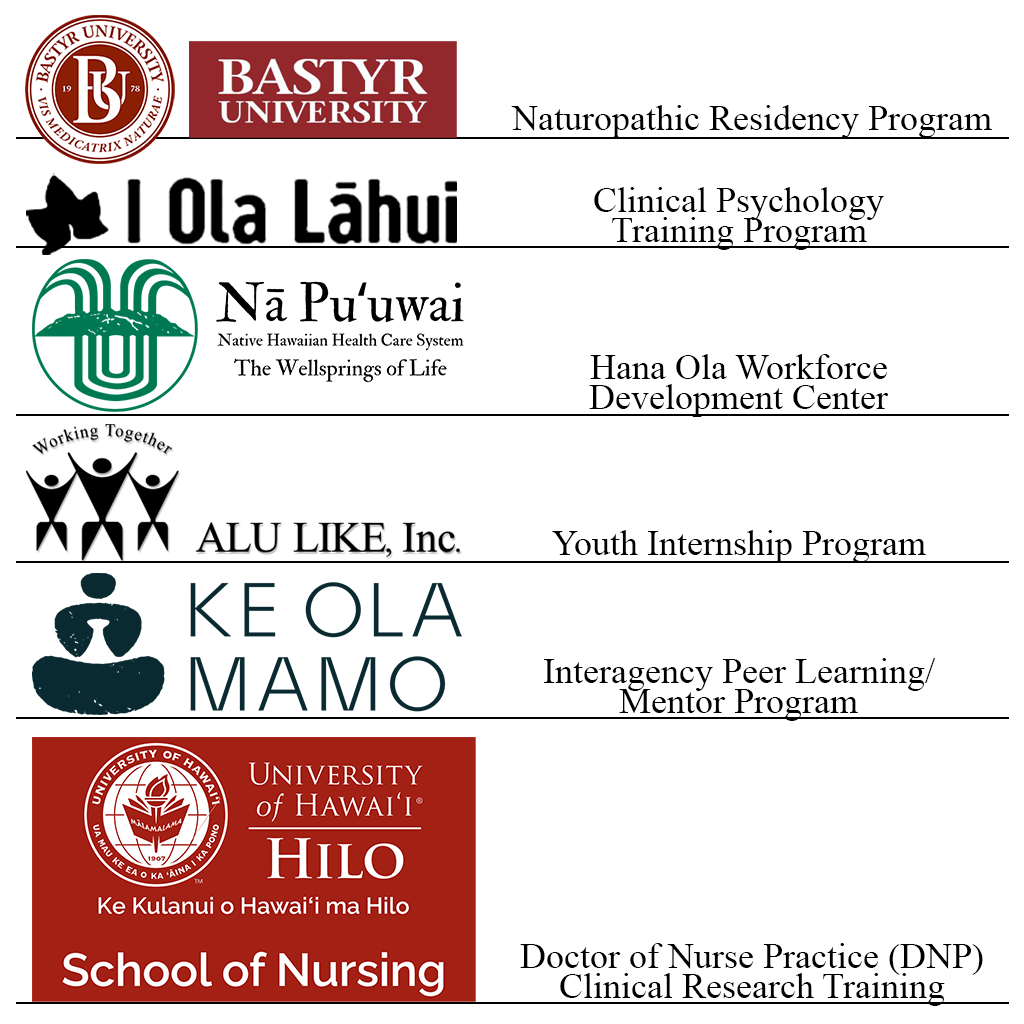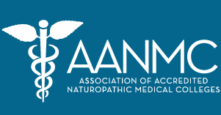 Naturopathic Medicine Residency Program
Postdoctoral residency programs in naturopathic medicine offer naturopathic doctors opportunities for advanced training in the practice of naturopathic medicine.
The Nā Puʻuwai ND residency program is a one year program in a community healthcare setting with a focus on improving the health status of Native Hawaiians through an innovative care delivery model.  The emphasis of our ND residency program is to provide high quality development of the future naturopathic medical workforce committed to serving medically underserved communities.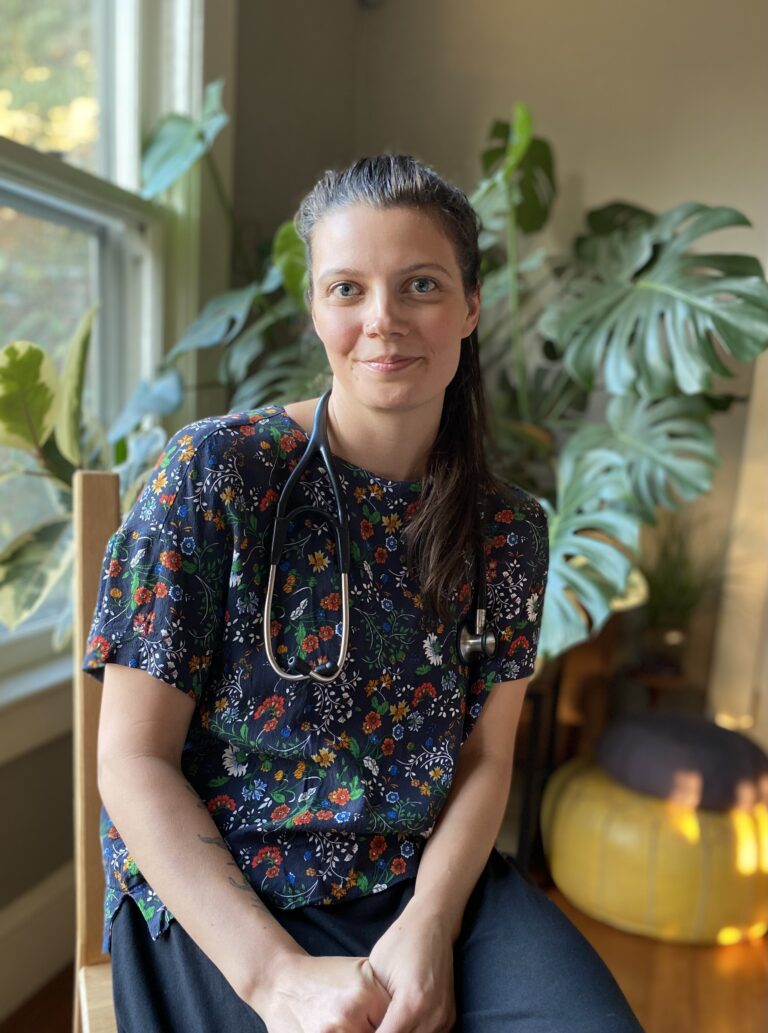 By 2025, the United States is projected to face a workforce shortage of about 20,000 primary care providers

 in rural health areas

 (Streeter et al., 2020)

.

Existing support systems such as family and social networks contribute to practitioners' overall positive experience and reduce financial barriers that come with out-of-town training, thereby increasing staff retention (Redford, 2019). Esu et al. (2021) and Verma, et al. (2016) report higher rates of retention of up to 92% when practitioners have some level of experience with and/or connection to the rural areas in which they work (Esu et al., 2021; Verma, et al., 2016).

 

 

 

Engaging young children in healthy behaviors and helping others to do so as well is the start of health literacy that can generate interest in health careers as early as primary school (Kumar et al., 2015).

 

Students from rural communities often form emotional attachments to their patients and experience a deep sense of empowerment (Steeb et al., 2019). 

Consequently, pipeline programs have the potential to improve the overall health of a community by enabling younger generations who have already established community trust, to educate and care for their own community members in ways that are not only culturally competent but culturally responsive.